---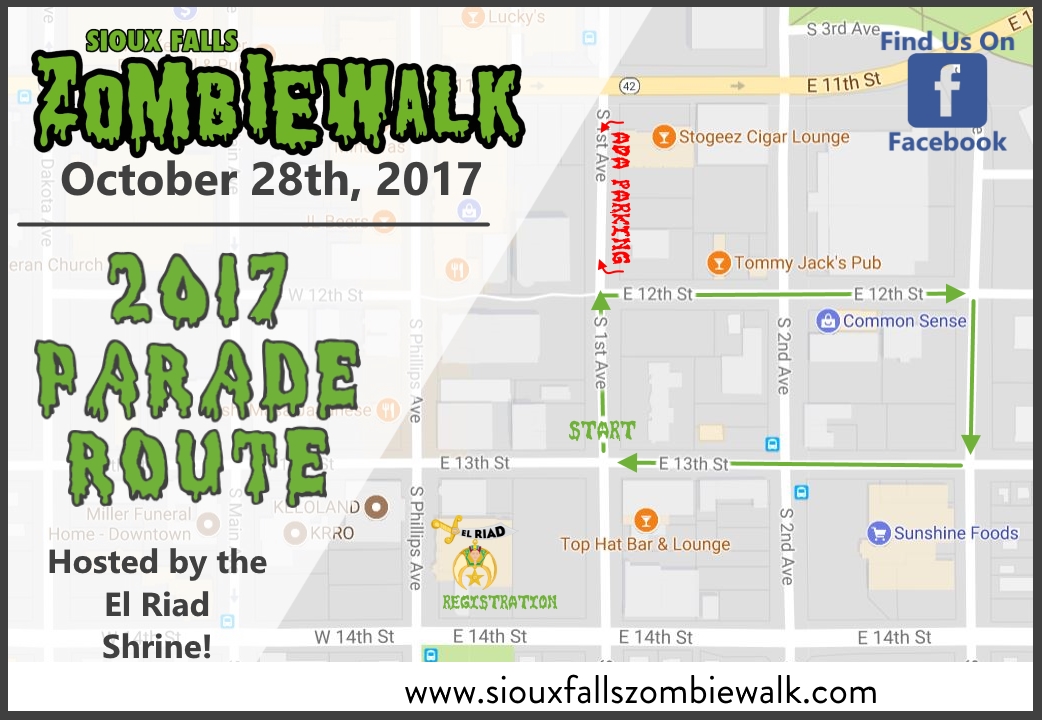 Check out our new parade route for 2017!!
---
We will start and end our parade route in the city parking lot just east
of our host venue, the El Riad Shrine!
ADA Parking & Seating Information
Floats will stage on S 1st Ave between E 13th St and E 14th St
Float Information Page
Arrive early! Parking is limited!!!
---
Street Closure Information:
---
Closed Roads (Yellow):
ADA Parking (S 1st Ave between E 11th St and E 12th St)
Closed 2pm-6pm
Float Staging (S 1st Ave between E 13th St and E 14th St)
Closed 2pm – 6pm
Parade Route
Closed 4:30pm – 6pm
Local Traffic Only (Red):
4:30pm – 6pm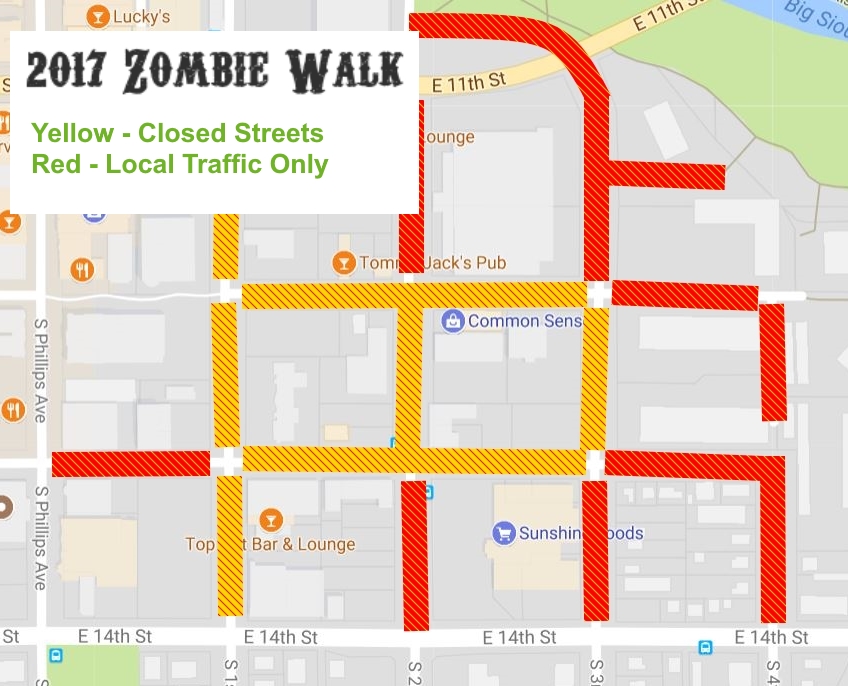 ---