---
The 2017 Zombie Walk is over…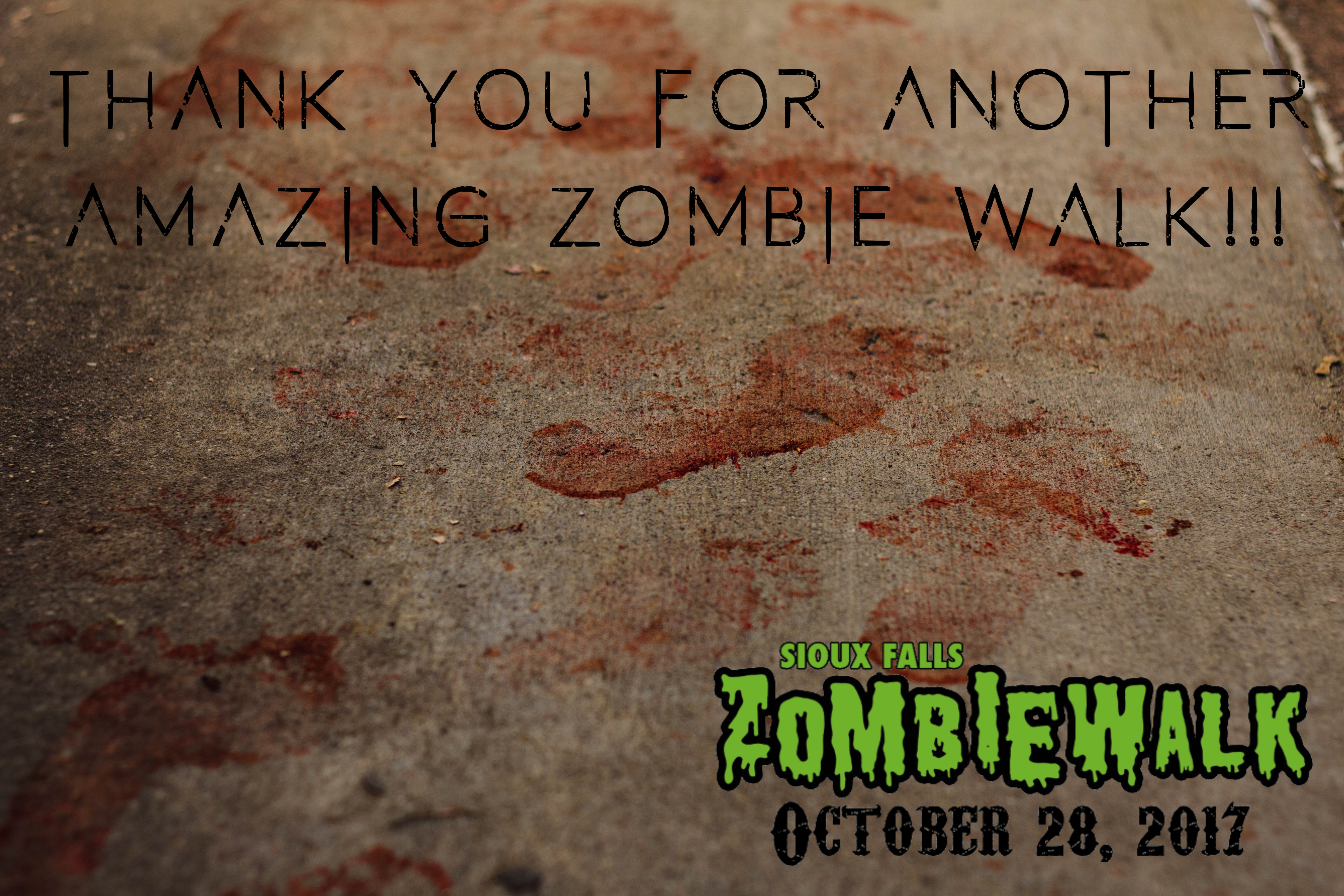 The Zombie Walk Committee is already hard at work
preparing for next year!!!
---
The weather was beautiful, the venue was amazing, and the waiting crowd of spectators were not disappointed! Sioux Falls Fire & Rescue again led the parade… nothing like a one armed bagpiper and antique fire truck driven by the undead to kick things off! Thriller dancers are always a favorite and they didn't let us down leading our horde through downtown Sioux Falls.
Huge thank you to everyone that came and participated! You supported 2 great organizations and provided entertainment to many!!
---
Watch for updates and information as we prepare for the 2018 Zombie Walk!!
For over a decade, the Sioux Falls Zombie Walk has attracted ever growing numbers of participants and spectators alike,
becoming the most anticipated Halloween event of the season.

Sioux Falls Zombie Walk
&
Sioux Falls Roller Dollz

---